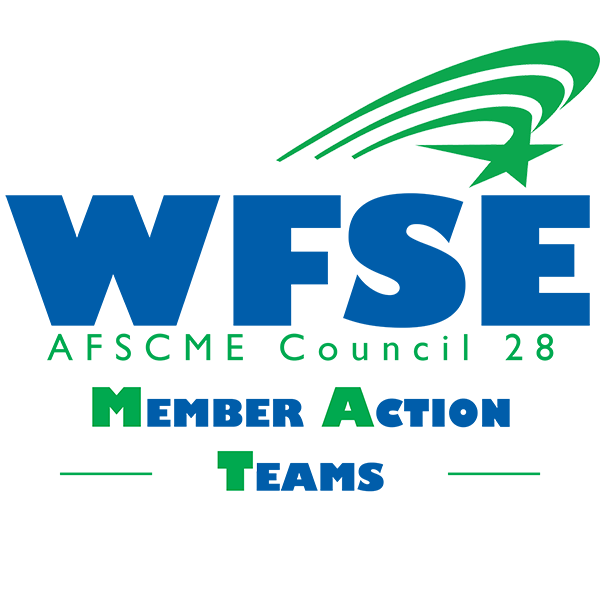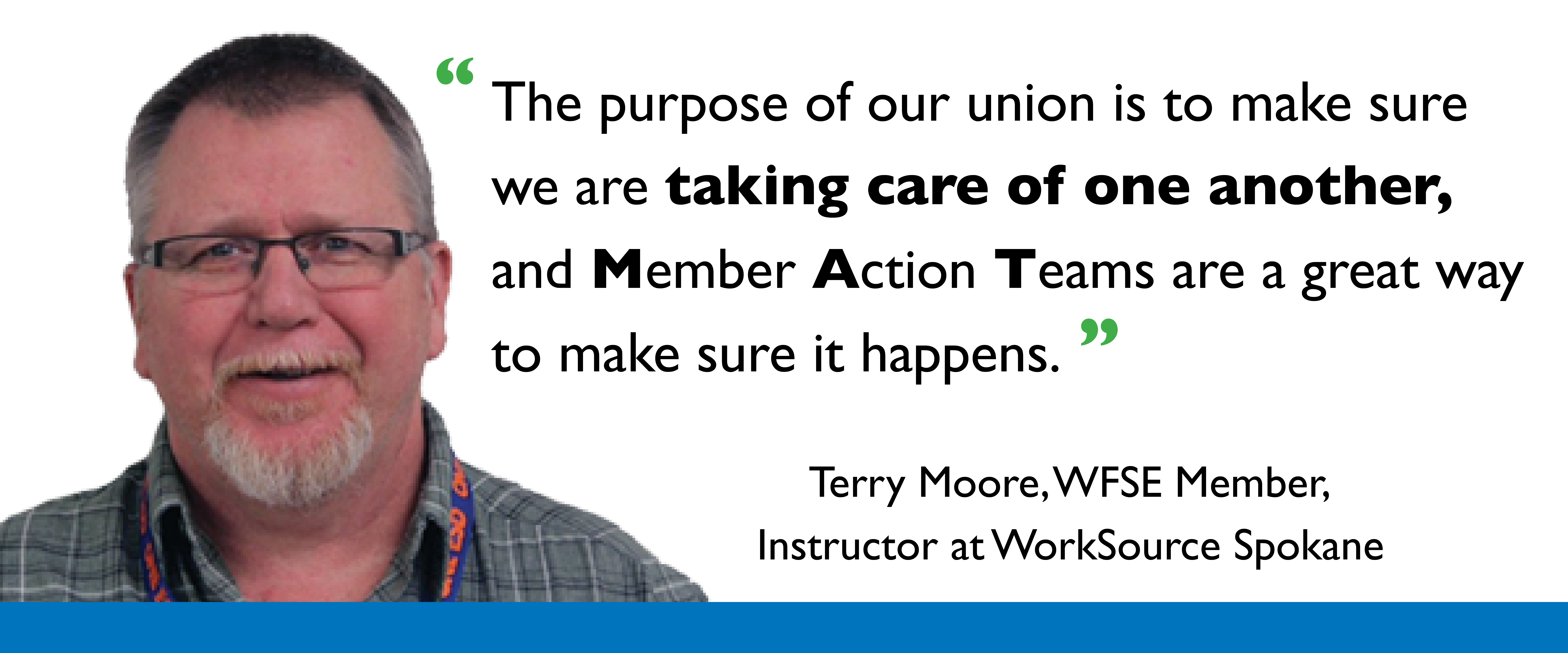 Form a Team: A Member Action Team, or MAT, is a tool to build union power on the ground in worksites. It can help you and your coworkers in contract negotiations, grievances, collective actions, and anywhere you rely on collective power.

Build power: Dealing with frustrating issues in the workplace, but don't know how to get your coworkers involved? A MAT can help you step into leadership and create strong relationships. You'll build solidarity—and your team will be ready to respond to urgent issues.

Get Connected: Interested in becoming a Member Action Team Leader at your worksite?  Complete this short form, and we'll get you connected with the leaders, stewards, and representatives who can get you started on your journey.
Distribute the Latest Member Updates:
Know Your Rights to Lobby (PDF download) - WFSE members are reaching out to legislators because no other workforce has more at stake.
Action Page (web link) - We've made it easy for WFSE members to contact legislators on the issues that matter most. Share this link with your co-workers and encourage them to email their legislators today.