L&I interpreters deserve respect.
Say YES to forming a union by signing the card below and returning it by mail or email.
L&I interpreters will be able to file for a union vote soon, and once we win the union vote, L&I will be required by law to negotiate with interpreters when we form our union!

Please download, complete, scan or take a photo of your signed card, and EMAIL us:
WFSE Organizing Dept
1212 Jefferson Street SE #300, Olympia WA 98501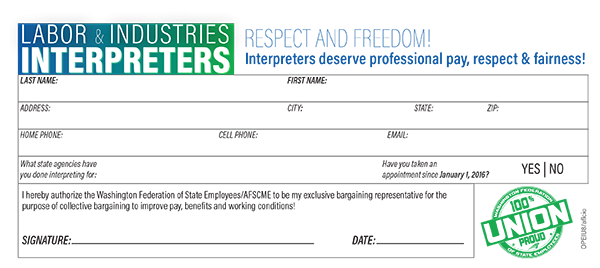 Have questions about signing a card?
Contact Tim Tharp at 360-349-7800.
Find more information about the union election process here:
https://perc.wa.gov/elections/